The best sales team and best customer service comes with great support from eye gaze experts.
Make the difference.
At IRISBOND we design, pre-test and produce our devices. That's why we know everything about Hiru. We want to help you to improve your service and user experience by training your team with our experts. With that purpose, we have created IRISBOND Maicare and Maicare+.
Enjoy being our preference. Plus, become the expert.
Be the first one in our support agenda, get exclusive training and certification, extend your damage coverage and get warranty discounts. Become our Preferred Supplier. Enjoy Maicare+.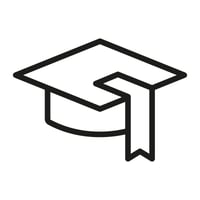 360º Exclusive training
Up to 5 hours of training on Hiru. Plus, an exclusive 3h certification training to become a Preferred Supplier for Hiru and IRISBOND.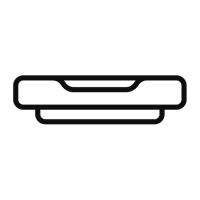 Priority support
Be the first one in our support agenda, answer assured within 24 hours.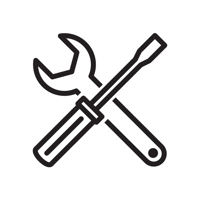 Extended damage coverage
Protect your devices, up to 2 units no matter the reason.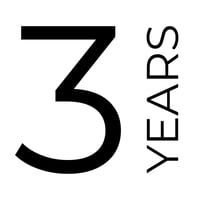 Extended warranty discount
3-year Extended Warranty Add-On.

Preferred Supplier Certification
Get a PSC valid for one year from the true experts in eye gaze. Maicare+ provides you with a 3h-exclusive training. Plus, you can choose other 5h training in any topic you might want to depeen your knowledge on.
Support
Hiru set up
Evaluating Hiru (and the competition)
Hiru refresher course
Eye gaze troubleshooting
Therapy
Eye-Tracking Fundamentals and Tips for use
Specialized Session: Tips and Tricks
Hiru Refresher Course
Compatibility workshop
Sales
Hiru + Windows Intensive Course
New Verticals: Where can Hiru take you?
How to market Hiru
Hiru Refresher Course

Maicare+ gives you one-to-one preference service and support from IRISBOND experts, so you're our top priority.
Be the first one in our support agenda, answer assured within 24 hours
Make sure that your support ticket is managed immediately with responses from the support team within 1 business day
If your repair will take longer than a week, we will replace it with a new unit

Maicare+ for Hiru provides global repair coverage from IRISBOND technicians. Damage coverage includes:
Protecting your devices, up to 2 units no matter the reason
Receiving substitution device while repairing, for your convenience
A value of up to 2 Hiru cameras
Extended warranty discount

50% Discount on the extended 3-year warranty
Extended warranty price: 200€/unit
With MaiCare+:  100€/unit
Add 1 year to your 2-year warranty, repair or swap devices, including delivery costs for up to 3 years.
It does not include  accidental damage, loss or theft.
Warranty extension, limitation of purchasing
Warranty Extension has to be purchased within 3 months from your purchasing date. In accordance with the purchasing order date you can buy the Warranty Extension for your customers within 3 months.
How to calculate Warranty Extension period
The warranty extension period is effective from the expiration of your original warranty period and will last for three years.
How to buy
3.200€/year or 300€/month
1. Schedule a meeting with your IRISBOND contact person

Get support now by phone or chat, send a request, a query and more.
This is our phone/whatsapp: +34 682 594 285. Or send us a request here

Get support for all our products, try them with us to get the most out of them
Get to know how our products work with one-to-one virtual demos here